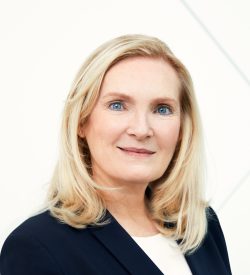 I want to take this opportunity to share with you our accomplishments as a University — none of which would have been possible without your contributions and your generosity. On behalf of the students, staff and faculty of York, I want to extend my warm appreciation for all of your support over the past year.
Impact: The Campaign for York University is now in its final stages. We are proud to announce that together we have raised $450 million toward mobilizing new ways of thinking, building stronger communities, and preparing engaged global citizens. I am very proud that York University placed 5th in Canada and 26th in the world in the Times Higher Education's Impact Ranking, which measures how universities are contributing to a more socially, economically and environmentally sustainable world.
In this report, you will read more about how your support runs through the heart of everything we do as a university.
You have helped break down financial barriers for students, you have created a community where we are all connected and care deeply about one another, and you have fostered academic excellence in teaching and research on our campuses.
Most importantly, you have touched the lives of countless students, and indeed the entire York community, supporting our vision to offer a broad demographic of students access to a high quality, research intensive university committed to the public good.
For all of this and more, I thank you. Here's to you, to a past year of amazing accomplishments, and to greater heights in shaping higher education in the year ahead.
Sincerely,


Rhonda L. Lenton
President and Vice-Chancellor
York University