---
Megan Côté uses scholarship as springboard to change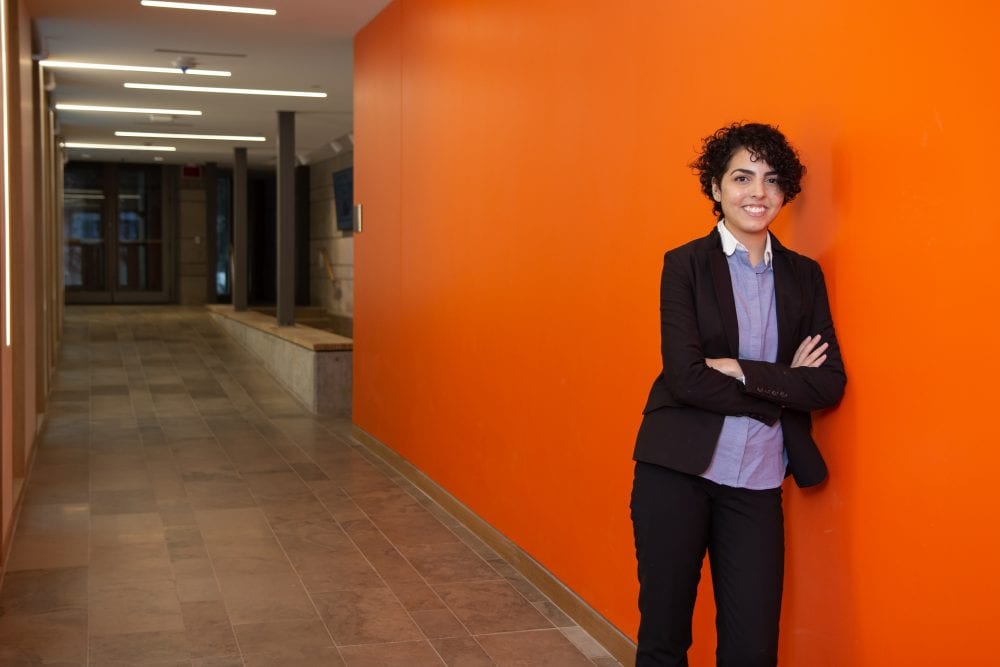 Megan Côté remembers very clearly the moment she received the Yamana Gold First Generation Award for York students.
"That moment changed everything for me," said Megan, who recently graduated with a BBA from the Schulich School of Business. "My mom came to Canada as an immigrant from Guyana. When my parents knew I got into York University, and that I also received the Yamana Gold Scholarship, we were all ecstatic. It was pretty intense."
Awarded to students who are the first in their families to attend university, the award was established by Yamana Gold's CEO Peter Marrone.
Megan feels a distinct connection to Peter.
"The CEO of Yamana is a first-generation university graduate who wants to help students of similar background," she says. "I met Mr. Marrone and we talked about our shared experience of being a first-generation university student. He understood completely how your parents can't always share your pressures, as they haven't gone through it themselves. It was great to know that I wasn't alone in feeling this way."
---
Learn more about how we're Preparing Engaged Global Citizens